Foundation and Key Stage 1
Each activity has specific objectives but support the following themes within the UK Curriculum (including Northern Ireland)
1. Language & Literacy (e.g. Comprehension Checks, Reading and Research skills)
2. Understanding the World Around Us
3. Communication Skills
4. Numeracy Skills
5. Sciences
Each page of Goodnight Starry introduces at least four key learnings about the planets in our solar system
1. A key fact about each planet or object
2. The distance to Earth from past missions
3. Appearance, size and colour of the planet
4. The planet's official astronomical symbol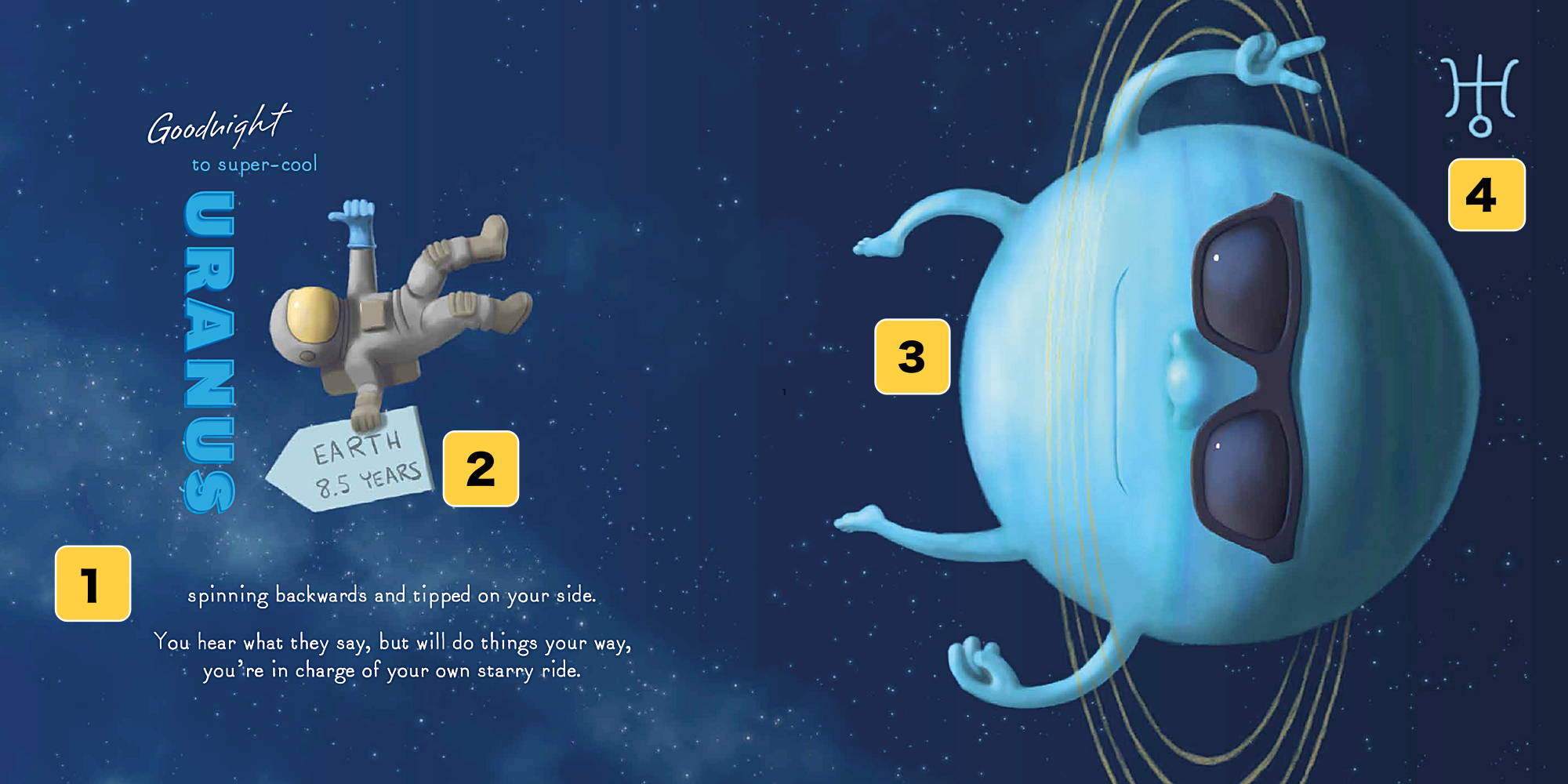 With all the learnings within Goodnight Starry, the following

resources have been developed in both Powerpoint (as slideshows for class) and PDF documents (for Print) to support teachers expand the learning beyond the pages of the book.
Click below for each activity.
Activities for 3-6 year olds
Activities for 5 -7 year olds
Class Activity with Goodnight Starry
Short video of author D'Arcy Lewis and space-related activities with children from St Philip Howard Primary School, UK.